So it was the opening ceremony in London this weekend - Olympics 2012
The opening ceremony apparently cost 26 Million pounds to produce... It was a very british ceremony and I think a few hits and misses (no Beijing - but it didn't need to be ) - but over all very very nice display - especially James bond and the Queen jumping out the plane and my favourite - the most amazing cauldron ... pictured below...
This is my first Olympics that I can actually attend - and to be honest I have never thought much of the Olympics - living in Africa most of my life its not talked or promoted much... But I'm an olympic convert now... It is rather inspiring to see these men and women give it there all! I've never really understood the hype or the reasoning behind the Olympics - but I think it was best explained at the opening ceremony perfectly. The olympics is about the goodness in mankind... its a demonstration of goodness and the best that man can be - its a time of sharing in camaraderie and the spirit of sportsmanship. A celebration of good clean fun...
That with the fact that the mens and womens cycle race came through our town and pretty much right past our house, has got me the buzz with Olympic fever.... So who am I routing for ? South Africa (as I'm born and bread there), Germany (as both my parents are German ) and England (as this has been my home for the last 5 years)... That way I can get excited about more gold medals and get to be more interested ...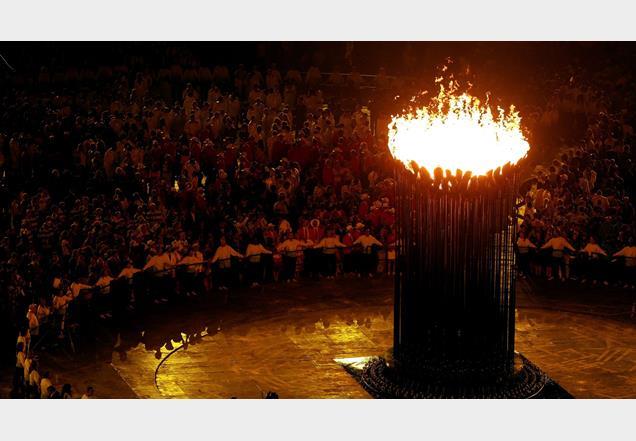 The family infront of Bushy park gate - waiting for the cyclist to arrive...
Racing to catch the players
Womens road race


Bushy park
spectators